DISCLAIMER: PLEASE READ CAREFULLY ON BOTTOM OF THE PAGE
NYC Eye Doctor | Dr. Saba Khodadadian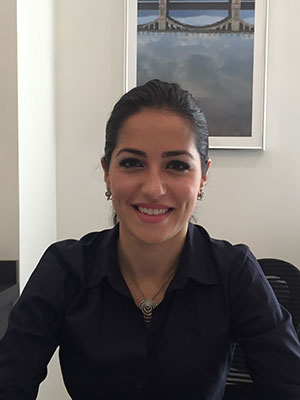 Dr. Saba Khodadadian
Dr. Saba Khodadadian is a  leading, board certified optometrist in private practice in Manhattan.  
Dr. Khodadadian received her Doctor of Optometry degree from the New York State College of Optometry where she was inducted into the Beta Sigma Kappa International Optometric Honor Society.  
Optometrist in NYC Dr.Khodadadian is proud to have joined Manhattan Eye Specialists and is a member of the Manhattan Specialty Care Team.
Dr.Khodadadian utilizes the latest in medical technology and equipment in our state of the art facility.  She prides herself on spending the time necessary to evaluate and treat difficult eye issues in a compassionate and friendly environment.
Dr Khodadadian's clinical interests include:
Diabetic eye health

Glaucoma
Dry eye disease
As well as the full spectrum of eye problems, diseases and contact lens management.
Dr. Khodadadian enjoys developing long lasting relationships with her patients and playing in pivotal role in the diagnosis and management of ocular diseases.
DISCLAIMER: PLEASE READ CAREFULLY
The information on this website is to provide general guidance. In no way does any of the information provided reflect definitive medical advice and self diagnoses should not be made based on information obtained online. It is important to consult a best in class Optometrist or Ophthalmologist regarding
ANY and ALL
symptoms or signs as it may a sign of a serious illness or condition. A
thorough consultation
and examination should
ALWAYS
be performed for an accurate diagnosis and treatment plan. Be sure to call a physician or call our office today and schedule a consultation.